I debated even writing about this place, because the last thing any responsible New Yorker wants to do is turn over yet another "local hotspot" to the throngs of tourists that flock to the city in hordes, driving up the wait times and never-ending lines for regular New Yorkers who just want to grab their usual weekend bagel or brunch without having to fight off a veritable army of over-eager yuppies who simply want to cross items off a New York City Bucket List (more for the "bragging rights" afterwards than the actual experience itself).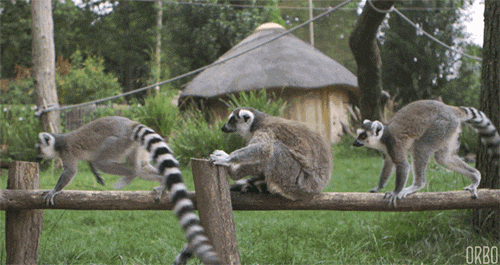 I mean…we have jobs to be at, groceries to buy, laundry to pick up, dogs to walk – we don't have the luxury of being on vacation in this city – EVER!
"I like to approach the city like a tourist – otherwise, the temptation is too great to sit inside on your couch all day."
Over the weekend, though, my boyfriend's mom – a born and raised New Yorker who has lived in her family's apartment on the Upper West Side for something like 40 years – told me that she actually tries to approach the city like a tourist. Otherwise, she says, you never get to experience all of the great things there are to do and see here.
Those words resonated with me, as I thought about all of the things I'd like to do but have yet to actually do (Take in some culture at the Morgan Library, Check out Brighton Beach, Go on the Wonder Wheel at Coney Island…). It reminded me of an Italian friend of mine in Florence, who horrified shocked me when she told me she'd lived in Florence her whole life and had never gone to the Uffizi.
At any rate, my boyfriend's mom told me that she made a "Summer Bucket List" for herself this year that included all of the things that she wanted to do before the end of summer – and one of them was going to the Boat Basin Cafe at 79th Street on the Upper West Side. As part of my birthday week celebrations, she was sweet enough to invite us along to help her cross this item off her list!
The Boat Basin Cafe @ 79th Street
The Boat Basin is located in Riverside Park, right where the Henry Hudson Highway lets out into the more congested confines of the city at 79th Street. Built in the 1930s, the basin was used as a marina for private boats, including those of Mario Puzo (the author of The Godfather book series) and Frank Sinatra. It is now owned and operated by NYC Parks Department, where visitors can apply for a docking permit.
Directly behind the marina is a large, arched-loggia-style "rotunda" housing the Boat Basin Cafe. Visitors can either sit just outside the rotunda under the open skies, or underneath the breezy rotunda at one of the many tables.
Because the wait for an outside table was so long, we opted to sit at one of the tables underneath the rotunda to order some food and drinks. The food is perfectly fine – burgers, fries, sandwiches, nachos – the usual American fare that one would expect from a casual/chill bar or restaurant.
But you don't really come to the Boat Basin Cafe for the food – at least from what I could tell. You don't even really come for the drinks (though I would come back in a heartbeat for their deliciously fruity rose sangria). No, what draws people to the boat basin is the festive, party-like, carefree summer atmosphere. You don't feel like you're in New York City, though the spectacular views of the Hudson River will tell you otherwise. I think the reason I liked the Boat Basin Cafe so much was because I felt like I did when I spent warm summer nights in Italy, where no open container laws meant that people would laugh and talk over drinks and music near spectacular fountains in large outdoor piazzas.
The atmosphere and vibe was similar at the Boat Basin Cafe. Couples would order cocktails and canoodle by the stairs leading down to the water, ever-so rebelliously inching their way slightly past the "No Alcohol Beyond This Point" sign. No one really seemed to mind though – families with their kids and their dogs, groups of friends, a lady feeding the ducks floating by in the marina – all congregated, happily and carefree, near the Boat Basin Cafe.
Oh and the BEST part, which I already sort of mentioned? It's totally dog friendly! Yup, you heard me – you can bring your pup with you, either under the rotunda or outside on the marina, and the staff is more than happy to accommodate. Most dog owners in the city know the struggle to find a place that is pet friendly (and I can't bring myself to be one of those people who has a fake emotional support animal), so it was truly a pleasant surprise when I saw many (leashed) dogs hanging out casually with their owners. That means that you don't need to feel guilty for turning down your friends to hang with your dog, or for leaving your dog alone after a long day at work to go out with your friends, because now Fido can come with!
The Marina
After enjoying our burgers and fries in in the breezy arcade of the rotunda, we walked down the stairs towards the deep blue water, sitting at a picnic table near the dock to take in the spectacular views and fresh air. In a moment where I was distracted, turning my head to take in the scenery, I was brought back to reality by an even sweeter view:
A surprise birthday cake!
My boyfriend's mother is so lovely, and had picked out a 24-layer chocolate cake from a local bakery near her apartment on the Upper West Side. It was just the nicest way to end an even nicer evening. Oh, and did I mention the spectacular sunset?!
Long story short, if you live in NYC you must get yourself to the Boat Basin Cafe pronto while the nights are still long and the breeze is still warm.
Do you love these outdoor European-style cafes as much as I do? Have you ever been to the Boat Basin Cafe? What are some of your favorite seasonal places in NYC? Please share in the comments!
Click here for Thrillist's great (updated!) list of dog-friendly restaurants in NYC!